详细资料

点击数:6479
---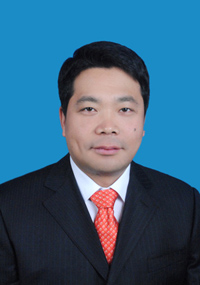 Prof. Zhang
---
Jianhua Zhang, male, Bachelor of Engineering and Doctor of Management from Tongji University, Shanghai, from 1995 to 2004. After graduation, he entered the former International School of Business and Management of Shanghai University. In October 2006, he was transferred to the former Department of Management Engineering of Zhengzhou University as a high-level introduction talent. In the same year, he was promoted to associate professor and promoted to professor in 2015, and promoted to the third-level professor through competition in February 2021.
He is currently a professor and doctoral tutor at Zhengzhou University, an expert in the evaluation of degree papers in the degree center of the Ministry of Education, a reviewer of Qeios and some core academic journals such as Intelligence Magazine, Computer Science, Systems Engineering Theory and Practice, Advanced in Mechanical Engineering, "Journal of Engineering, Design and Technology", International Journal of Innovation Science, Iranian Journal of Science and Technology-Transactions of Civil Engineering, Journal of the Chinese Institute of Engineers, Journal of Knowledge Management, Kybernetes, Singapore Economic Review, PLoS One, Heliyon, Industrial Management & Data Systems, Journal of the Knowledge Economy, "Engineering, Construction and Architectural Management" and Business Process Management Journal; director of the institute of e-commerce industry cooperation and development, member of Henan Informatization Expert Advisory Committee, Henan E-commerce Association expert, invited e-commerce expert of Henan Network Marketing Association, senior consultant of e-commerce of Puyang Municipal People's Government, Henan province higher education teacher qualification examination interview expert, Henan chief science popularization specialist,special commentator of Henan TV Station, served as deputy director of the Economic Department of the Research Office of Henan Provincial People's Government. 
In the aspect of postgraduate training, Professor Zhang recruits doctoral students: ① Management Science and Engineering(Technology & Innovation Management), ② Transportation (Service Management); Recruitment Master: ① Management Science and Engineering, ② Enterprise Management(E-commerce), ③ Logistics Engineering, ④ Master of Engineering Management (MEM); In addition, postdoctoral fellows or visiting scholars are welcome to join, research direction: ①Knowledge Innovation and Innovation Management, ②Knowledge Service and Knowledge Management . Welcome to join!
In terms of academic research, Professor Zhang presided over two research projects of the National Social Science Fund (one of which is studied in July 2019-December 2023), one Henan provincial government decision-making bidding project, and 1 sub-project of the 11th Five-Year National Science and Technology Support Program, 1 project of Shanghai Municipal Education Commission, 3 projects of Henan Provincial Education Department, 1 teaching reform project of Zhengzhou University, participated in research of 3 national natural science fund projects, 1 national 863 project, Shanghai labor and society One item of the Security Bureau project; a number of horizontal topics for cooperating with enterprises. He has published 124 papers in the fields of enterprise management, innovation management, and knowledge management. He also published an academic monograph in the Science Press ("E-Government Knowledge Management", 493,000 words), and edited the "Twelfth Five-Year Plan" textbook for general higher education (Management Information System). The book won the first prize of the 2015 Zhengzhou University Excellent Teaching Materials. In addition, he participated in the preparation of the "Eleventh Five-Year Plan" textbook for general higher education, and a series of textbooks for power enterprise informatization ("E-Commerce Principles and Applications"). In 2015, his two papers won the first prize of outstanding achievements in educational science research and the second prize in the third excellent natural science paper of Henan Province. According to the 22 CSSCI papers published in the past ten years, in the list of "Top 100 Scholars and Social Sciences Researchers in Henan Province" published by Henan Science and Technology Periodical Research Center, Prof. Zhang has a combined ranking of 53 and is ranked 2nd in management.
In recent years, Professor Zhang has actively participated in various forms of social docking and communication. At the same time, he has designed and launched a series of lecture topics to meet the needs of the society. His teaching style and effect have been widely loved and praised by the students. Professor Zhang is the keynote speaker of a number of training institutions or centers, such as the national fitness and health system leading cadre comprehensive capacity enhancement training class, Henan provincial party committee united front work department leadership training course, and Henan Institute of Socialism, Zhengzhou University Cadre Training Center, Henan University Cadre Training Center.
Professor Zhang also actively pays attention to the hot issues of social development. In Zhengzhou TV "Weekend Face to Face", Henan Satellite TV "Focus on the Central Plains" and its "Zhongyuan midday news", Henan TV Station Minsheng Channel "Large Reference" and Zhengzhou Daily, Henan Daily, he deeply analyzed the focus of the public's concerns and received good results. Among them, the "Micro-Commerce Quest" & "Trademark Dispute" program that participated in the discussion was adopted by CCTV and broadcasted in CCTV News Live Room and Economic Information Broadcast.
【Prof. Zhang Lecture】【Lecture Details】【Contact Prof. Zhang】
---